Earlier this week, our team in Perth installed the Heaxel ICONE at the Neuromoves clinic at Edith Cowan University for a trial and conducted the operator training to Spinal Cord Injuries Australia's team of experienced and dedicated staff.
The upper-limb smart robot will be busy engaging with clients in interactive games and objective assessments to support their rehabilitation journey.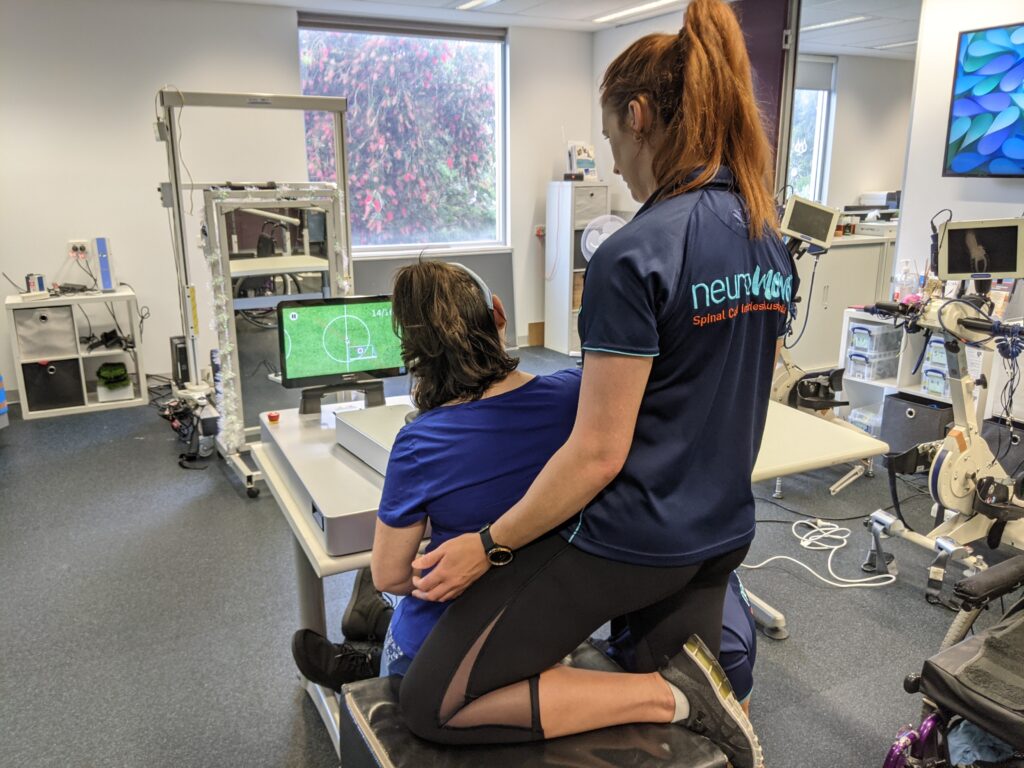 If you would like to try the ICONE or find out more about the rehabilitation programs available at Neuromoves, please do not hesitate to get in touch with the friendly team at SCIA! They have 11 sites across Australia with a highly experienced team of allied health professionals.
Visit https://scia.org.au/neuromoves-exercise/