Sintesi Gym
Control gravity, train like never before and be amazed by our patented Dynamic Vectoring technology, which allows Sintesi to simulate the behaviour of free weights, elastic resistance, rowing machines and numerous other traditional pieces of kit. With the tablet provided, you can set up your routine at the touch of a button, view your performance data in real time and take your workouts to the next level.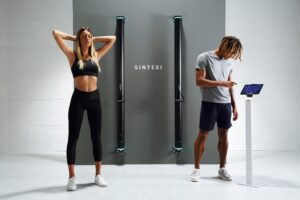 The best of Italian design and quality
Sintesi is the fruit of meticulous attention to detail and is 100% made in Italy. Its two tubular modules and internal mechanisms are made from aeronautical aluminium, complete with anti-wear and anti-friction polymer finishes. Sintesi's electric motors can generate loads up to 100kg and up to 2kW of power by harnessing the energy from the user's workout.
Two configurations for a total workout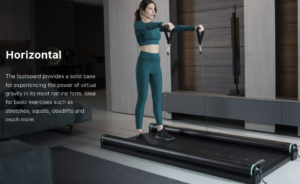 APP
Set up your workout with one touch on the tablet provided, then simply focus on your workout. Use the Sintesi app to monitor and manage your progress.