ANGIOLYS
Premium peripheral vascular testing system
ANGIOLYS offers demanding vascular professionals all the advantages expected from a modern and complete system with automatic testing capabilities and network connectivity.
ANGIOLYS uses Doppler, air cuff and PPG probe technology to record Ankle Brachial Index (ABI), Toe-Brachial Index (TBI), Segmental Pressure values, Pulse Volume Recording (PVR) waveforms, Doppler velocity profiles and venous parameters as Venous Refill Time and Mean Venous Outflow. It incorporates the latest technology. Up to 12 channels of Pulse Volume Recording (PVR) simultaneously measurements are possible. The PPG signal can be recorded on the 10 fingers at the same time. For Doppler measurement, there is the choice of 4 and 8 MHz continuous wave frequencies.
Highlights
Modular and flexible
Time effective
Performs a full range of physiological tests, including many automated examinations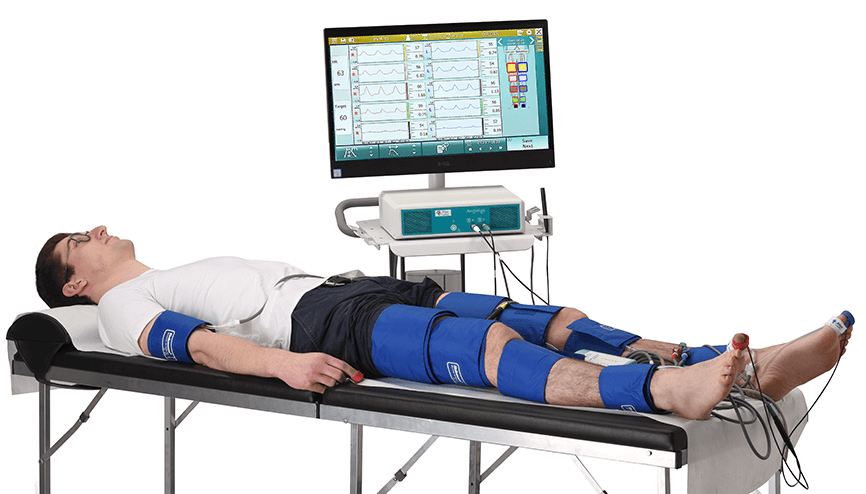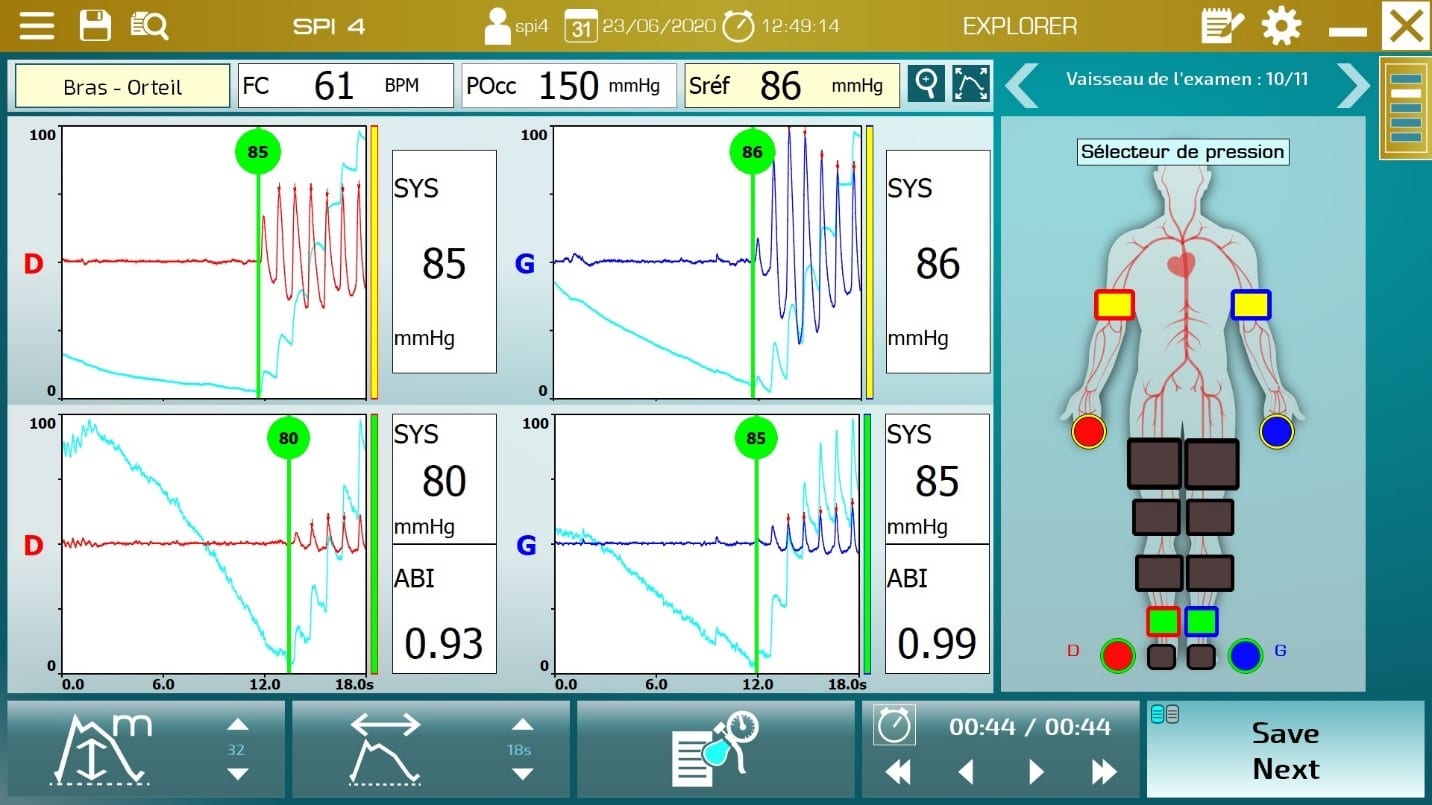 BASIC
Vascular Doppler, photo & pneumo plethysmography
BASIC is ideal for all routine exams. It offers an unbeatable value for money but without compromising on efficiency and usability.
Recording of Doppler curves
Recording of plethysmography curves
Measurement of ankle systolic pressure
Measurement of toe/finger systolic pressure
Measurement of pulse wave velocity
Five models make up the BASIC range to best meet the requirements of all users.
Highlights
Compact
Automatic measurement of systolic pressures
Time saving and precise
Connectivity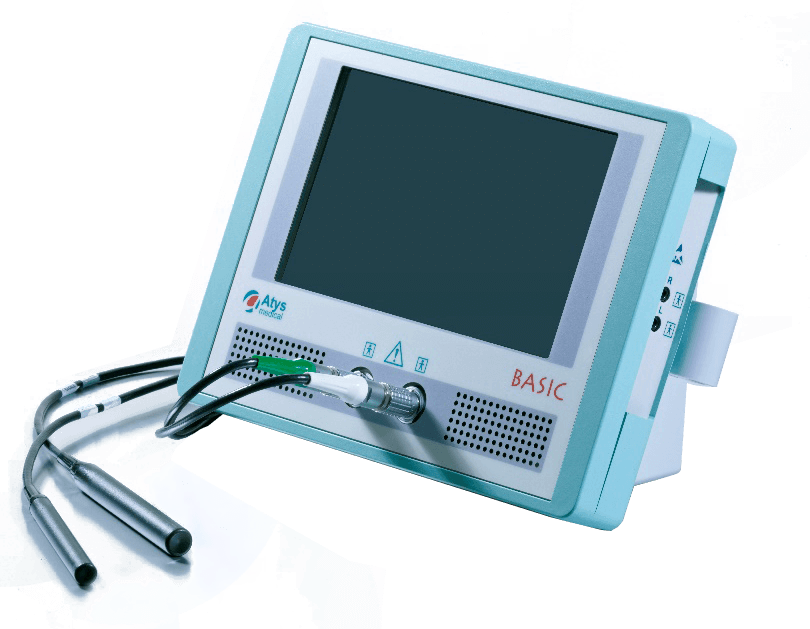 Microflow S
Vascular pocket Doppler
MICROFLOW S combines performance and simplicity to provide clear audio sound of blood flow. The probe is thin, light and very handy. It offers comfort of use and allows precise positioning.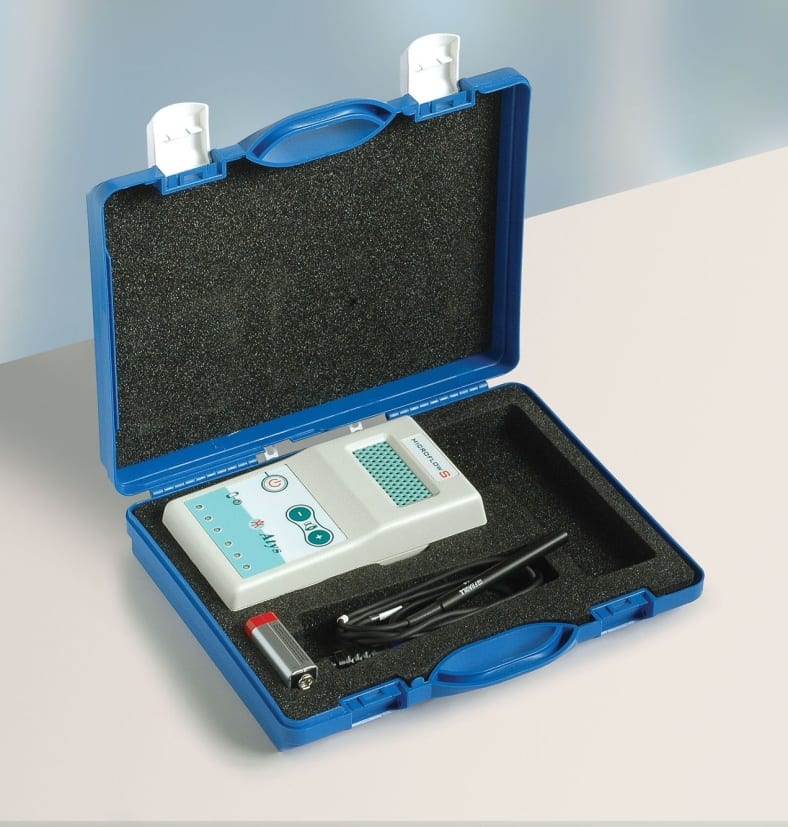 TCD-X
Transcranial Doppler Holter.
The TCD-X offers new opportunities for recording Doppler signals for several hours on ambulatory patients involved in sports or daily life activities.
TCD-X is commonly used for the detection of emboli in patients with asymptomatic carotid stenosis.
Highlights
Easier Doppler signal search
Adjustments can be made during recording to ensure signal stability.
Time saving
Comfortable for recording duration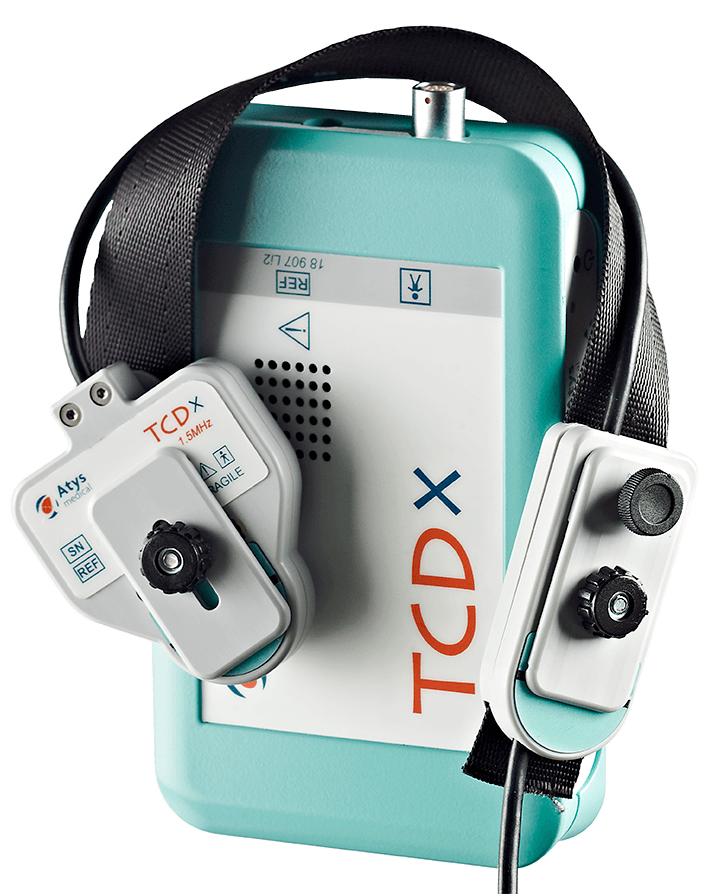 Toe, finger systolic pressure measurement
The SysToe is suitable for toes, as part of the diagnosis or monitoring of arterial occlusive disease of the lower limbs, as for the fingers of the hand during the assessments of arteriovenous fistulas.
The SysToe represents an ingenious application of infrared photoplethysmography (PPG) coupled to a unique algorithm, developed and patented by Atys Medical. By means of a photoelectric cell, PPG detects changes in the blood flow in the vessels in the skin.
SysToe, by virtue of its reliability, ease of use and affordable price, enables toe and finger pressure measurement to be conveniently and readily performed by all health professionals (angiologists, nephrologists, diabetologists, vascular specialists, wounds departments).

WAKIe
Innovative transcranial Doppler
The WAKIe, represents a significant technological advance over current systems. In addition to offering all that is expected from a modern transcranial Doppler, it can be fitted with robotic probes. The robotic probes greatly facilitate signal search and improve its stability and quality.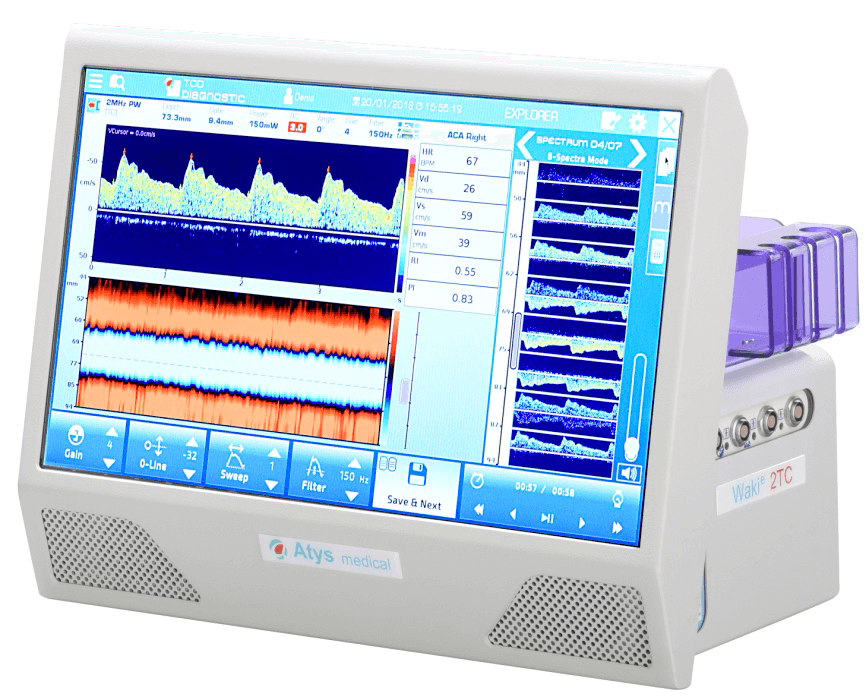 WAKIe TO
Oesophageal Doppler cardiac output monitor
WAKIe TO enables continuous and non-invasive monitoring of essential hemodynamic data for optimisation of fluid and drug administration. WAKIe TO is used during surgery and critical care. The WAKIe TO is the only cardiac output monitor that can be paired with a transcranial Doppler in one device.