Integrated hardware and software solutions
NordicNeuroLab provides a turnkey solution for clinical fMRI. It is a complete and user-friendly system for simplifying and standardising implementation of functional MRI in clinical environments. It has been specifically designed to fit within the workflow of your hospital's daily routine, making the process of pre-surgical mapping simple, efficient and reproducible.
Hardware
VisualSystem HD:
High-end Visual Stimulation for fMRI for 1,5T and 3T
NordicNeuroLab VisualSystem HD is a sophisticated and flexible solution for presenting visual stimuli inside the MR scanner.
Highlights:
Real 3D for maze tasks
80% increased field of view
Adjustable to all sizes
HD Resolution
An LCD Screen for 7T, 3T and 1,5T MRI environments to present stimulus and video during an MRI scan with its slim design, high definition 40" display and superior picture quality, the InroomViewingDevice is the optimal choice for an easy-to-use alternative to conventional projectors or goggle-based image delivery systems.
Highlights:
4K resolution
Easy to install
Integrated forward facing camera
height adjustable
Mobile footstand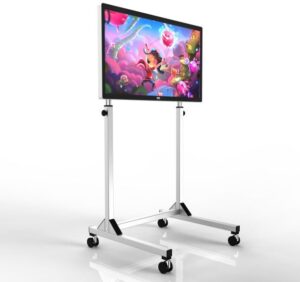 Software
Nordic Aktiva: Clinical stimulus presentation and workflow software
Highlights: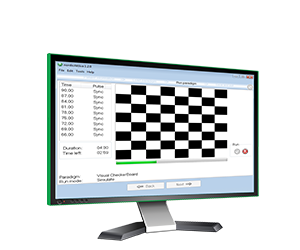 NordicBrainEx: Clinical Neuroimaging Software for Functional MRI
Highlights:
ASSISTS NEURORADIOLOGISTS IN DIAGNOSIS: Advanced perfusion analysis can be used for

Differential diagnosis
Suggestions of glioma grade & histological sub-type.
Outcome and survival predictions

TO GUIDE SURGEONS DURING NEURONAVIGATION: BOLD activation maps and DTI fiber groups can be exported to the neuronavigation systems to guide surgeons in their approach during surgery.
ASSISTS NEURORADIOLOGISTS WITH TREATMENT FOLLOW-UP: Advanced perfusion analysis allows treatment response assessment particularly:

Distinguish true from pseudoprogression
Distinguish true from pseudoresponse.

Module-based Post-processing and Analysis: BOLD fMRI, DTI, Perfusion (DSC), DCE Modules which can be used either independently or in combination.
Flexible Visualization and Analysis Options: Unlimited combination of overlays and underlays – combine BOLD fMRI, DTI, DSC perfusion and DCE overlays in same view.
Vendor Neutral: DICOM compatible and capable of analyzing data from all major MRI vendors.
Flexible Output Formats: Saving of parametric maps, 3D snapshots or animations to various file formats or directly to PACS.