Research Systems
Soterix Medical 1×1 Cortical Neuromodulation Platforms
The state-of-the-art modular and fully compatible series of non-invasive electrical brain stimulation devices and accessories. The most precise and reproducible systems, customised to your clinical trial.
Soterix Medical believes that in advanced neuromodulation one size does not fit all, the 1×1 platform includes five stimulator devices, upgradable adaptors, and state-of-the-art accessories customisable to your needs. The 1×1 platform stimulators are the most precise stimulators ever made for non-invasive electrical stimulation, including unique control features not available on any other products:
1×1 tDCS: transcranial Direct Current Stimulation
1×1 tDCS-LTE: tDCS with Limited Total Energy
1×1 tACS: transcranial Alternating Current Stimulation
1×1 tES: transcranial Electrical Stimulation
1×1 CT: tES/tDCS for Clinical Trials

Soterix Medical HD-tDCS™
High-Definition transcranial Direct Current Stimulation (HD-tDCS™) is a transformative technology for targeting cortical and deep brain structures with weak DC currents. Unlike any other neuromodulation technique, HD-tDCS™ is non-invasive, targeted, and can leverage the therapeutic potential, convenience, safety, and cost-advantages of tDCS.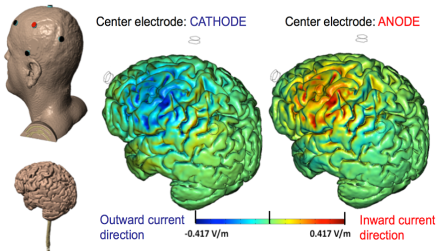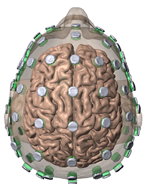 Neurotargeting Software
Optimisation of electrode montage for brain targeting and individual subject customisation has never been as easy as with Soterix Medical's Neurotargeting software. With recognition that placing an electrode "over" a target does not support rational tDCS dose design, the Soterix Medical suite of software tools allow simple and automatic optimisation. Optimised dose can then be used to configure your Soterix tDCS and HD-tDCS stimulator.
HD-Explore™ software
HD-Explore™ was the first commercial software for precision modeling of brain current flow during transcranial electrical stimulation. And over 5 years HD-Explore™ has continued to introduce state-of-the-art features in support of optimized tDCS, tES, HD-tDCS and HD-tES.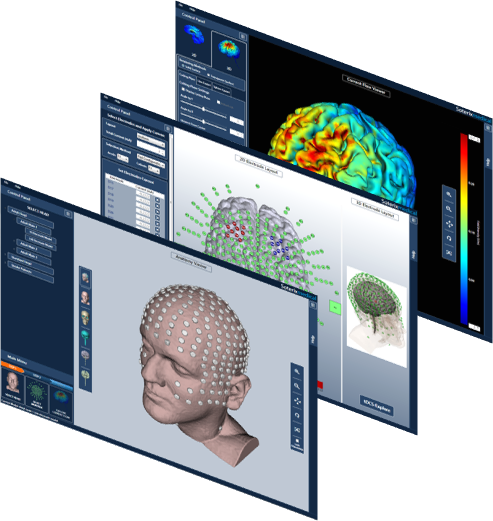 HD-Targets™
HDTargets™ automatically determines the best HD configuration for any brain target. This non-invasive brain targeting software introduces a revolution in non-invasive brain targeting and specificity.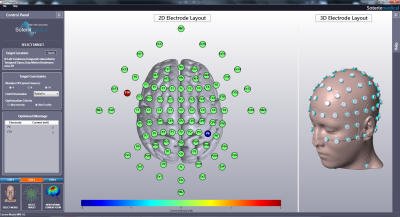 Other Research Technologies
Remote Neuromodulation
Galvanic Vestibular DC stimulation
Transcutaneous Spinal Direct Current Stimulation
Soterix Medical tDCS + Monitoring