We recently caught up with Nick Lindahl and put him through a battery of seven tests assessing balance, strength, agility, and speed on the Euleria Back in Action module.
The Back in Action was created with the aim of evaluating return-to-sport in a simple, fast, and objective way after the reconstruction of the anterior cruciate ligament (ACL). It is designed to help coaches like Nick get their players back onto the court quickly and safely after injury, by integrating wearable units and interactive software to reliably and accurately assess their progress and provide a suitable rehabilitation pathway.
Nick is a former top 200 ranked ATP tennis player who has spent many years on the professional men's circuit competing against some of the best players in the world. His career highlights such as making the Australian Open Junior boys singles final, winning the Australian Open wildcard playoff in 2010 against Bernard Tomic, and has collected many wins against the top 50 players in the world.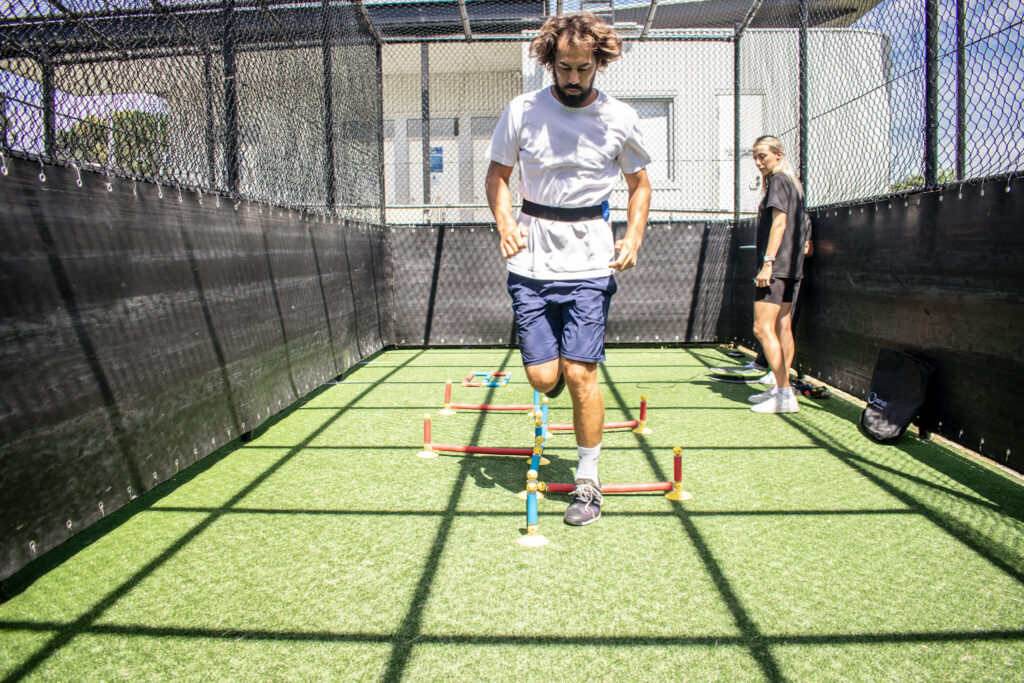 Nick now focuses his efforts on developing up-and-coming players from the junior level to those playing on the ATP tour. He is passionate about helping players develop their game and navigating the challenges of the sport at the elite level.
If you are interested in learning more about Euleria's product range or want to get a demo for your clinic, get in touch with us today!